Healthy teeth start here!
Whether bringing a toddler to their first dentist visit or having a pre-teen starting a new adventure in orthodontics, you've reached your starting point.
At Starting Point Dental, our mission is to be the best full-service orthodontics and pediatric dentist in Kansas City. We pride ourselves on being patient-focused through our custom treatment plans, accessible resources, and knowledgeable staff.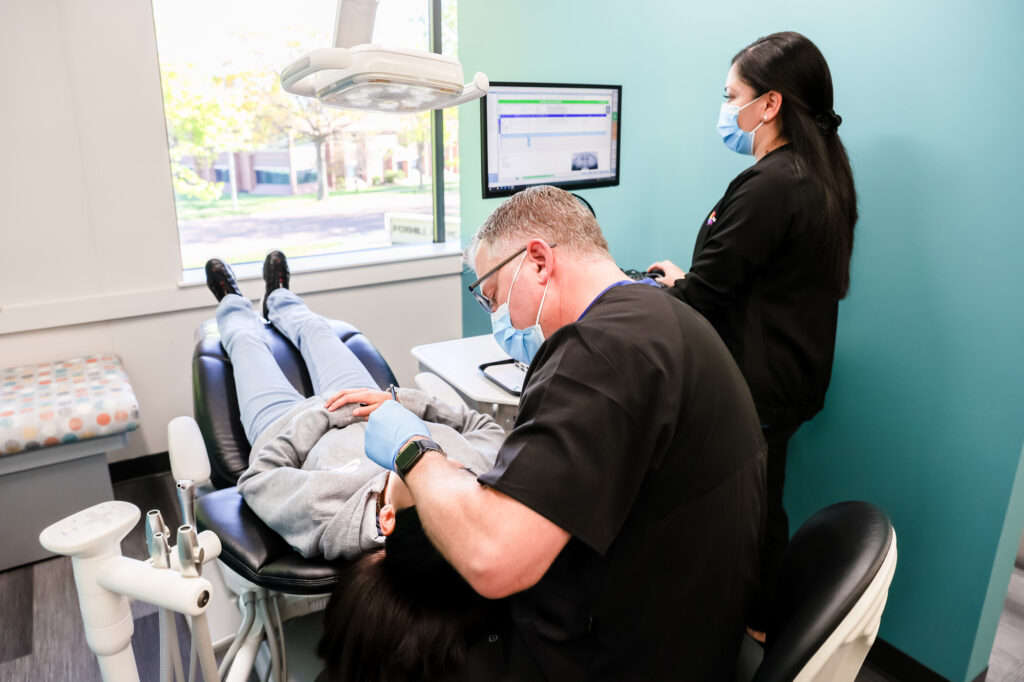 Dentistry
Our board-certified pediatric dentists in Kansas City specialize in giving kids the care and special consideration they need to have successful dental check-ups.
View All Dental Services
Orthodontics
Achieving the most beautiful smile starts here. Consultations with our board-certified orthodontists in Kansas City are offered at no charge. Come in and start your journey.
View All Orthodontic Services
Convenience Matters
With three convenient locations, Starting Point Dental is the go-to pediatric dentist in Kansas City.
Community Involvement
In addition to supporting several local charities and schools throughout our communities, we partner with the following charities by donating $10 for every new patient.
Am I a candidate for braces?
Try our free virtual Braces Planning Tool to receive personalized recommendations from Starting Point.